Join us as we journey with open hearts to The Holy Land, to walk in the footsteps of men and women of faith who carved the pathways that continue to entice Pilgrims and Seekers, Children of Abraham & Sara, to come and drink the Milk and Honey and breathe in the Holiness and Hope.
We will walk, explore, pray, learn and open to the present day reality. We will come, not as mere tourists, but as visionaries; a group representing many faith traditions, engaging with one another's Sacred Story, and leaving seeds of the wisdom that is Deep Ecumenism.
Along with the program itinerary articulated below, our group leaders will engage participants in shared spiritual practice, study and debriefing of daily experiences, powerful encounters with residents pursuing grassroots relationship-building and peacemaking – all with the goal of manifesting meaningful and healing interfaith relationships in our lives at home and in the dynamic Israel/Palestine region.
PROGRAM LEADERSHIP
In addition to traveling with a local guide and dedicated driver, our pilgrimage is led by: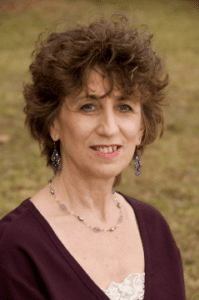 Rabbi Nadya Gross was initiated in childhood in an oral, feminine mystical tradition she transmits in a two-year wisdom school, and is the ground and framework for her calling as a rabbi, spiritual director, program director, educator, and mother of four remarkable young adults – always in partnership with her beloved, Rabbi Victor Gross. Reb Nadya is the Director of the Hashpa'ah (Spiritual Direction) Training program in the ALEPH: Alliance for Jewish Renewal Ordination Programs.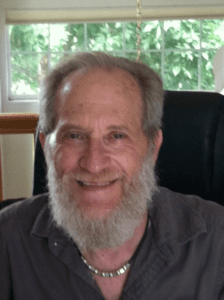 Rabbi Victor Gross is a congregational rabbi and educator dedicated to paradigm shifting and guided by these teachings of two sages: Morrie Schwartz, in Tuesdays With Morrie, says:"we must love one another or die"; Rabbi Zalman Schachter-Shalomi teaches: "in order to get it together we have to get together" Reb Victor serves as a Director of Studies and teacher of Deep Ecumenism, Jewish History, and Jewish Thought in the ALEPH: Alliance for Jewish Renewal Ordination Programs, and is the author of: Educating for Reverence: The Legacy of Abraham Joshua Heschel.
Together, they serve as rabbis of Pardes Levavot: a Jewish Renewal Congregation in Boulder, CO which shares its sacred space and an ecumenical relationship with Shepherd of the Hills Lutheran Church, a relationship which they owe to their beloved "co-conspirators", Pastors Linda and Larry Daniels-Block. They are co-Directors of Programs for ALEPH: Alliance for Jewish Renewal, continuing to develop programs that promote the spiritual unfolding, or Paradigm Shift, to which they, and the Jewish renewal movement, are devoted, and co-Directors and faculty for the ALEPH Sage-ing® Program.

Rev. Linda Daniels-Block, a pastor of the Evangelical Lutheran Church in America (ELCA) for 40 years, is currently serving as Senior Pastor in north St. Louis. She has worked extensively in women's and children's advocacy for 40 years and was one of the leaders of a global "Ecumenical Decade for Churches in Solidarity with Women in 1988-98". In 1998 she spent a month in the African sub-Sahara living in traditional homes as an observer on the situation of women for the World Council of Churches. She has served on community shelter boards, in political advocacy and as a pastoral counselor in areas of domestic violence, sexual abuse, and at-risk families. She has been a keynote speaker, facilitator, workshop leader and chaplain in racism, sexism, and classism and other areas of justice and empowerment. Her passion is encouraging more expansive images of God.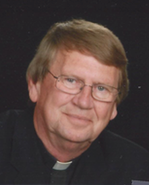 Rev. Larry Daniels-Block has served as a pastor of the ELCA for 45 years and is known as a biblical scholar and teacher. He has an additional Masters in New Testament and end-time literature, and PhD work in cultural anthropology and religion. He has a passionate interest in the archeology of the Holy Land. Pastor Larry served on the national staff of the ELCA in the Commission for Women with his wife Linda, working on male-female partnership, and racism/sexism/classism. Larry has rebuilt three houses and is on the home stretch of their fourth.
Linda and her husband Larry found a home in Rabbi Zalman Schachter-Shalomi's "Deep Ecumenism" teachings when they invited Rabbis Victor and Nadya Gross to bring Pardes Levavot Synagogue into their Boulder, Colorado church building to "share the space". In Rebbes Nadya and Victor, Pastors Linda and Larry have found kindred spirits, and beloved colleagues and friends.
---
PROGRAM ITINERARY
The following is our projected itinerary, subject to reasonable change based on availability and local considerations
DAY #1 | MONDAY
Depart for Israel on a self-booked flight(s)
Participants planning to arrive to Israel prior to October 9th may be accommodated at our arrival hotel in Tel Aviv based on the group rate
DAY #2 | TUESDAY
VIP greeting at Ben Gurion Airport and private transfer to Tel Aviv
Included for all travelers arriving to Israel by 4:30pm today
Introduction to the journey from the ancient port city of Jaffa overlooking the Tel Aviv coast
Welcome dinner at Jaffa Seaport's Haj Khalil restaurant
OVERNIGHT: Hotel Metropolitan, Tel Aviv
Meals included: Dinner
DAY #3 | WEDNESDAY
Depart Tel Aviv and travel to the Neot Kedumim Gardens to explore the local ecology of the Biblical Era, take part in a tree planting project, and enjoy a traditional lunch
Ascend to Jerusalem, stopping en route to visit Emmaus (Luke 24:13-35)
Panoramic introduction to the contours of Jerusalem from the Haas Promenade
Check-in to our hotel in central Jerusalem and dinner on own
OVERNIGHT: Prima Kings Hotel, Jerusalem
Meals included: Breakfast + Lunch

DAY #4 | THURSDAY
Enter the Old City at Zion Gate and explore the ancient neighborhoods of the Jewish Quarter
Reflections at the Kotel – The Western Wall complex
The Kotel Tunnels – Explore millennia of history deep under the Old City
City of David Excavations – Discover the foundations of Jerusalem dating back to King David's time
Dinner at Jerusalem's gourmet Eucalyptus restaurant overlooking the Old City
OVERNIGHT: Prima Kings Hotel, Jerusalem
Meals included: Breakfast + Dinner
DAY #5 | FRIDAY
Visit to the holy sites on the Mount of Olives, including the garden and grotto of Gethsemane
Re-enter the Old City at Jaffa Gate and explore the Christian Quarter, including the Via Dolorosa and the Church of the Holy Sepulcher
Free time to browse the shops of the Arab Suq (Bazaar) in the Muslim Quarter
Continue on to Mount Zion, site of King David's Tomb and the Upper Room
Evening: Kabbalat Shabbat (worship service welcoming the Sabbath) experience followed by a group dinner at our hotel
OVERNIGHT: Prima Kings Hotel, Jerusalem
Meals included: Breakfast + Dinner

DAY #6 | SATURDAY
No bus or guide is provided today
Shabbat morning contemplative worship service with Rabbis Nadya & Victor
The rest of the day is a free day to relax and explore Jerusalem on your own
Lunch is included at the hotel
OVERNIGHT: Prima Kings Hotel, Jerusalem
Meals included: Breakfast + Lunch
DAY #7 | SUNDAY
Sunday morning worship service with Pastors Linda & Larry
Yad VaShem World Holocaust Remembrance Center
Group discussion and lunch at Modern restaurant on the Israel Museum grounds
The Israel Museum – The Dead Sea Scrolls, Temple Model, and more
Mahane Yehuda – Experience Jerusalem's colorful open-air marketplace
OVERNIGHT: Prima Kings Hotel, Jerusalem
Meals included: Breakfast + Lunch
DAY #8 | MONDAY
Visit Bethlehem in the Palestinian territories on a locally guided tour, including a visit to Church of the Nativity and engage in a dialogue with local Palestinian residents
Stop at Rachel's Tomb on the outskirts of Bethlehem
Meet over lunch at a local restaurant with a Jewish leader in the West Bank settlement of Efrat, one of the largest cities in the Israeli Gush Etzion region
Engage in a dialogue and search for common ground under the Roots Tent with a Palestinian and Jewish resident of the West Bank
Return to Jerusalem – The rest of the evening is free to explore on your own
OVERNIGHT: Prima Kings Hotel, Jerusalem
Meals included: Breakfast + Lunch
DAY #9 | TUESDAY
Depart Jerusalem and travel south to the Negev Desert region
Visit Netiv HaAsara on the frontier with Gaza, and take part in a peace project on the border wall
Stop for lunch on own in Sderot, and discover how Israeli cities have adapted to their surroundings visiting a fortified playground
Encounter with a Bedouin women's weaving cooperative in the desert village of Lakiya
Travel north along the Mediterranean Coast to the Carmel Mountains
Tasting, tour and dinner at the Carmel Winery in Zichron Yaakov
Check-in at our hotel on the slopes of Mt. Carmel in Haifa
OVERNIGHT: Dan Panorama, Haifa
Meals included: Breakfast + Dinner
DAY #10 | WEDNESDAY
City tour of Haifa, including visits to the Bahai Temple & Gardens, Ahmediyya Mosque and the Stella Maris Monastery
Tour of a spice farm in Bethlehem of the Galilee and explore this restored Templar Colony village
Explore the archaeological complex of Tzippori, former seat of Sanhedrin
Encounter with the Druze culture and share a traditional meal in the village of Daliyat al-Karmel
OVERNIGHT: Dan Panorama, Haifa
Meals included: Breakfast + Dinner

DAY #11 | THURSDAY
Travel to Kibbutz Harduf, a leader in co-existence initiatives and Israel's largest organic farm
Walking tour of Nazareth, including the Church of the Annunciation
Explore the Christian holy sites of the Sea of Galilee, including the Mt. of Beatitudes and Capernaum
Cruise on the Sea of Galilee followed by a lakeside dinner at Kibbutz Ein Gev
OVERNIGHT: Ruth Rimonim Hotel, Tsfat
Meals included: Breakfast + Dinner
DAY #12 | FRIDAY
Ancient Tsfat – Explore the historic center of Jewish mysticism in the Galilee highlands and meet with local Kabbalistic artist, David Friedman
Afternoon visit Peki'in, an ancient Galilee city that is holy to Jewish, Muslim and Druze faiths
Kabbalat Shabbat and dinner is included at our accommodations
OVERNIGHT: Ruth Rimonim Hotel, Tsfat
Meals included: Breakfast + Dinner

DAY #13 | SATURDAY
No guide is provided today, and a bus is only provided in the evening
Shabbat morning worship service with Rabbis Nadya & Victor
Free day to relax and explore Tsfat on your own
Lunch is included at our hotel
Evening: Travel to Tiberias for dinner on own along the waterfront
OVERNIGHT: Ruth Rimonim Hotel, Tsfat
Meals included: Breakfast + Lunch
DAY #14 | SUNDAY
Sunday morning worship with Pastors Linda & Larry
Cultural encounter and walking tour in the Arab-Israeli village of Shfar'am/Shefa-'Amr
Return to Tel Aviv and meet with Ihab & Ora Balha in Jaffa to discuss opportunities for co-existence
Free time to explore the Jaffa flea market and tour the ancient port city
Experience a gourmet meal in the dark with new senses at Blackout in Jaffa's Nalagaat Center followed by a performance of "Not by Bread Alone" (pending availability)
OVERNIGHT: Hotel Metropolitan, Tel Aviv
Meals included: Breakfast & Dinner

DAY #15 | MONDAY
Relaxed morning to enjoy and explore Tel Aviv on your own
Yitzhak Rabin Center – Trace modern Israel's story through the life of one of its most famous leaders
Walking tour of Tel Aviv's historic Neve Tzedek and trendy Rothschild Boulevard neighborhoods
Closing dinner at Liliyot – A gourmet Tel Aviv restaurant with a social mission
Evening: Transfer to Ben Gurion Airport for overnight flights home
Meals included: Breakfast & Dinner
DAY #16 | TUESDAY
Arrive back to your home destination in the morning
---
WHAT'S INCLUDED
VIP greeting at Ben Gurion Airport and transfer to our Tel Aviv arrival hotel


Included for travelers arriving by 4:30pm on October 9th

Return transfer to Ben Gurion Airport


Included for travelers departing on the evening of October 22nd only (i.e. for overnight flights)

12 days with a licensed Israeli guide
12 days with a luxury touring bus
Accommodations per the itinerary, i

ncluding hotel porterage

Breakfast daily and additional meals according the itinerary


Including taxes and tips for restaurant meals

Entrance fees, guest educators, speakers and programming per itinerary
Gratuities at $100/person
Security escort on October 15th for West Bank touring
All applicable taxes


A 17% VAT (tax) applies for Israeli passport holders at hotels. Contact us to make arrangements
Not Included:
International flights
Hotel incidentals and beverages at group meals
Travel insurance (available during registration)
---
WHAT IT COSTS
Land Package: $3,605/Person
Double room hotel occupancy rate
Single Room Supplement: $1,100/person
The listed program cost is subject to a minimum participation of 25 travelers confirmed at least five months prior to the program start date
Should there be less than 25 participants, the cost of the program may increase
Should there be at least 30 participants, the cost of the program will decrease
Participants will be allowed to cancel without penalty if there is any such increase in the program cost

REGISTRATION
Sign up for the program by completing the online registration form

PAYMENT & CANCELLATION TERMS
To reserve your spot, a $250/person deposit is due at the time of registration
The deposit is refundable up to four months prior to the program start date, after which it is non-refundable
The balance is due no later than two months prior to the program start date, after which it is non-refundable
Cancellations must be made in writing, and we encourage you to obtain travel insurance*
A late registration fee of $50/person applies for enrollments within two months of the program start date
Payments may be made by check or credit/debit card, however, a 3.5% processing fee applies for credit/debit card payments (does not apply to initial $250 deposit). Note: credit card fees are not refundable
*Our travel insurance policy must be issued before final payment is made. Some benefits are only available if the policy is purchased within 21 days of your initial registration.