Join us as we journey with open hearts to The Holy Land — to walk in the footsteps of people of faith who carved the pathways that continue to entice pilgrims and seekers, the Children of Abraham & Sarah, to come and drink the milk and honey and breathe in the holiness and hope.
We will walk, explore, pray, learn, and open to the present-day reality. We will come, not as mere tourists, but as visionaries; a group representing many faith traditions, engaging with one another's Sacred Story and leaving seeds of our spiritual coexistence.
Along with the program itinerary articulated below, our group leaders will engage travelers in shared spiritual practice, reflection and debriefing of daily experiences, powerful encounters with residents pursuing grassroots relationship-building and peacemaking – all with the goal of manifesting meaningful and healing interfaith relationships in our lives at home and in the dynamic Israel/Palestine region.
PROGRAM ITINERARY
The following is our projected itinerary, subject to reasonable change based on availability and local considerations
TUESDAY – OCTOBER 10, 2023
Arrive to Israel's Ben Gurion Airport – a VIP greeting at Ben Gurion Airport and transfer to our Jerusalem hotel is included for anyone arriving between 7:30am and 4:30pm
travelers  have the option to check in early on Monday – extra cost applies
A Jerusalem walking tour will be offered today for travelers arriving early
Welcome dinner and orientation at Joy Restaurant outside the Old City walls
OVERNIGHT: BAT SHEVA HOTEL, JERUSALEM
Meals Included: Dinner
WEDNESDAY – OCTOBER 11, 2023
Panoramic introduction to the contours  of Jerusalem from the Haas Promenade
Enter the Old City at Zion  Gate — Explore the Jewish Quarter of the Old City
Free time for personal exploration and  shopping in the historic Cardo area
Reflections at the Kotel — The Western  Wall complex — and visit the Western Wall Tunnels
Evening: Group dinner at Piccolino Restaurant in Jerusalem's City Center
OVERNIGHT: BAT SHEVA HOTEL, JERUSALEM
Meals Included: Breakfast & Dinner
THURSDAY – OCTOBER 12, 2023
Visit to the Tomb of Rachel,  the Biblical Matriarch, and then enter Palestine for a walking tour of Bethlehem
Engage in a dialogue and search for  common ground under the Roots Tent with a Palestinian and  Jewish resident of the West Bank (a packed meal is provided)
Herodium — Ascend to the mountain-top  tomb of Herod, the enigmatic Roman-era Judean King
Return to Jerusalem for a free evening  and dinner on own
OVERNIGHT: BAT SHEVA HOTEL, JERUSALEM
Meals Included: Breakfast & Lunch
FRIDAY – OCTOBER 13, 2023
Morning: Docent-led tour of the Yad VaShem World Holocaust Remembrance Center
De-briefing time and packed lunch at a nearby park
Browse Mahane Yehuda market as Jerusalem prepares for Shabbat
Evening: Kabbalat Shabbat worship service followed by a group dinner at our hotel
OVERNIGHT: BAT SHEVA HOTEL, JERUSALEM
Meals Included: Breakfast, Lunch & Dinner
SATURDAY – OCTOBER 14, 2023
Shabbat morning contemplative worship service with Rabbis Nadya & Victor
Lunch is included at the hotel
Afternoon: Re-enter the Old City at Jaffa Gate and explore the Christian Quarter, including the Via Dolorosa and the Church of the Holy Sepulcher
Free time to browse the shops of the Arab Suq (Bazaar) in the Muslim Quarter
Continue on to Mount Zion, the site of King David's Tomb and the Upper  Room
OVERNIGHT: BAT SHEVA HOTEL, JERUSALEM
Meals Included: Breakfast & Dinner
SUNDAY – OCTOBER 15, 2023
Visit the holy sites on the  Mount of Olives, including the garden and grotto of Gethsemane (worship  service led by Pastors Linda & Larry Daniels-Block)
Depart Jerusalem and enter Ramallah — visit the Palestinian Authority Headquarters
Visit to Canaan Fair Trade — tour their olive farm and traditional oil press
Continue north to the Galilee
Check in our accommodations in the Galilee with dinner included
OVERNIGHT: OLIVE HOTEL GILBOA, GALILEE
Meals Included: Breakfast & Dinner
MONDAY – OCTOBER 16, 2023
Ancient Tsfat – Explore the historic center of Jewish mysticism in the Galilee highlands and meet with local Kabbalistic artist, David Friedman
Lunch on own and shopping time in Tsfat
Explore the Sea of Galilee holy sites of Magdala, Mt. of Beatitudes & Capernaum
Evening: Embark on a Sea of Galilee cruise followed by dinner at Decks along the waterside of Tiberias
OVERNIGHT: OLIVE HOTEL GILBOA, GALILEE
Meals Included: Breakfast & Dinner
TUESDAY – OCTOBER 17, 2023
Ascend the Golan Heights for a view across the Syrian border from Mt. Ben-Tal
Enjoy a traditional lunch in the Druze village of Ein Kinya on the Golan Heights
Nature walk to the Banias waterfalls – one of the sources of the Jordan River
Evening: Encounter with multi-faith and multi-cultural initiatives in the Galilee
Dinner on own in Nazareth
OVERNIGHT: OLIVE HOTEL GILBOA, GALILEE
Meals Included: Breakfast & Lunch
WEDNESDAY – OCTOBER 18, 2023
Depart the Galilee and travel to the Derech HaTavlanim spice farm in Bethlehem of the Galilee
Continue on to Haifa and Mount Carmel where we'll explore the Bahai Temple, the Ahmediyya Mosque, and the Stella Maris Monastery
Travel to Tel Aviv, stopping to explore Caesarea (time permitting)
Check-in to our hotel along the coast
Experience dinner in the dark with new senses at Blackout in the Nalagaat Center
OVERNIGHT: METROPOLITAN HOTEL, TEL AVIV
Meals Included: Breakfast & Dinner
THURSDAY – OCTOBER 19, 2023
Free morning to enjoy Tel Aviv's  Mediterranean beaches
Explore the ancient seaport of Jaffa overlooking the Tel Aviv Coast with free time to explore the  flea market and artists' colony
Volunteer at the Jaffa Institute – An innovative charity dedicated to combating poverty in one of Israel's most diverse neighborhoods
Meet with Ihab Balha, a Suffi Imam, a resident of Jaffa, and learn about his Orchard of Abraham's  Children co-existence project
Closing dinner at Balinjera  Restaurant, celebrating the traditions of Israel's Ethiopian community
Evening: Transfer are included to Ben  Gurion Airport for overnight return flights
Meals Included: Breakfast & Dinner
WHAT'S INCLUDED
VIP greeting at Ben Gurion Airport and transfer to our Jerusalem arrival hotel


Included for travelers arriving between 7:30am and 4:30pm on October 10

Return transfer to Ben Gurion Airport


Included for travelers departing between 11pm on October 19 and 1:00am on October 20 (i.e. for overnight flights)

10 days with a licensed Israeli guide
10 days with a luxury touring bus
Accommodations per the itinerary, i

ncluding hotel porterage

Breakfast daily and additional meals according to the itinerary


Including taxes and tips for restaurant meals

Entrance fees, guest educators, speakers, and programming per itinerary
Gratuities for the guide, driver, and restaurant waitstaff
All applicable taxes


A 17% VAT (tax) applies for Israeli passport holders at hotels. Contact us to make arrangements
WHAT'S NOT INCLUDED
International flights
Hotel incidentals and beverages at group meals
Travel insurance (optional)

TRAVELING TO AND FROM ISRAEL
Travelers are responsible for booking their own travel to and from Israel. A VIP airport greeting and transfer to our hotel will be provided for anyone arriving to Ben Gurion Airport between 7:30am and 4:30pm on the arrival day. Guaranteed hotel check-in is available starting at 3:00pm (luggage can be stowed earlier). On the final evening of the program, a transfer will be provided back to Ben Gurion Airport in time for flights departing between 11:00pm and 1:00am. A professional travel agent is available for assistance booking your flights. Travelers arriving in Israel early or staying beyond the tour dates can extend their stay at the group hotels based on our group rates. Contact us for additional details.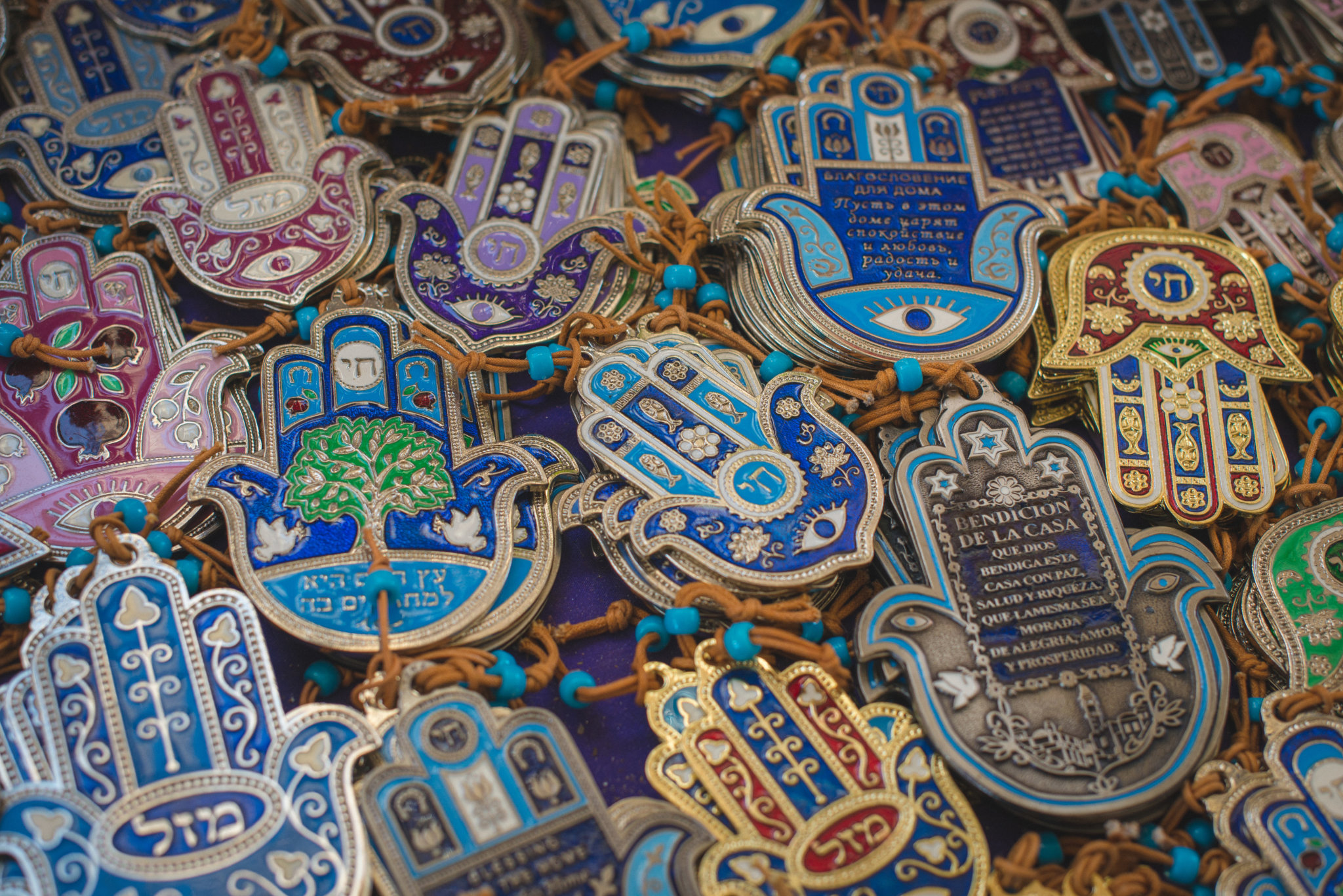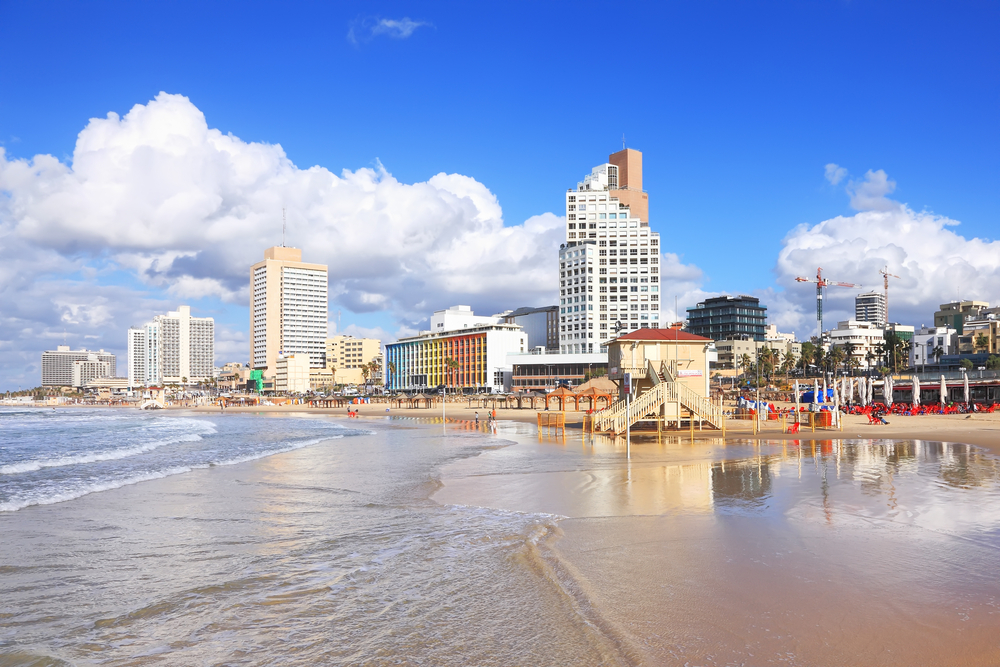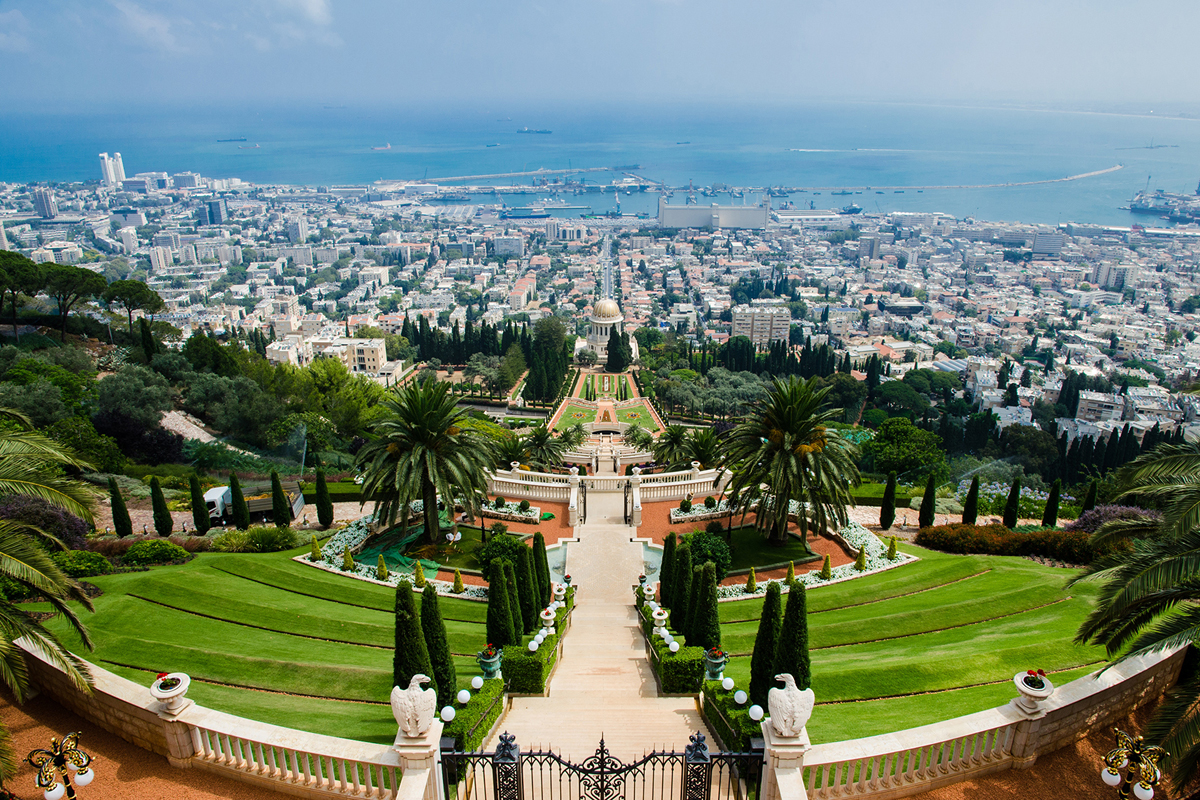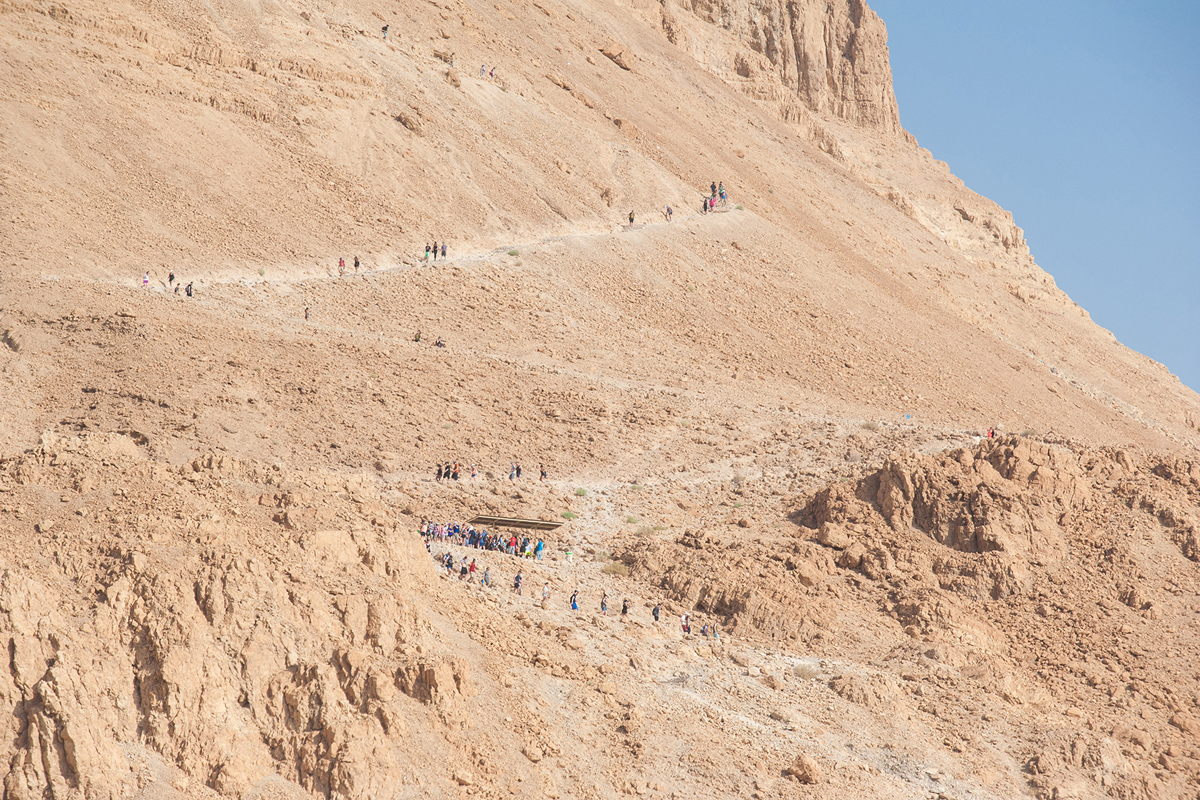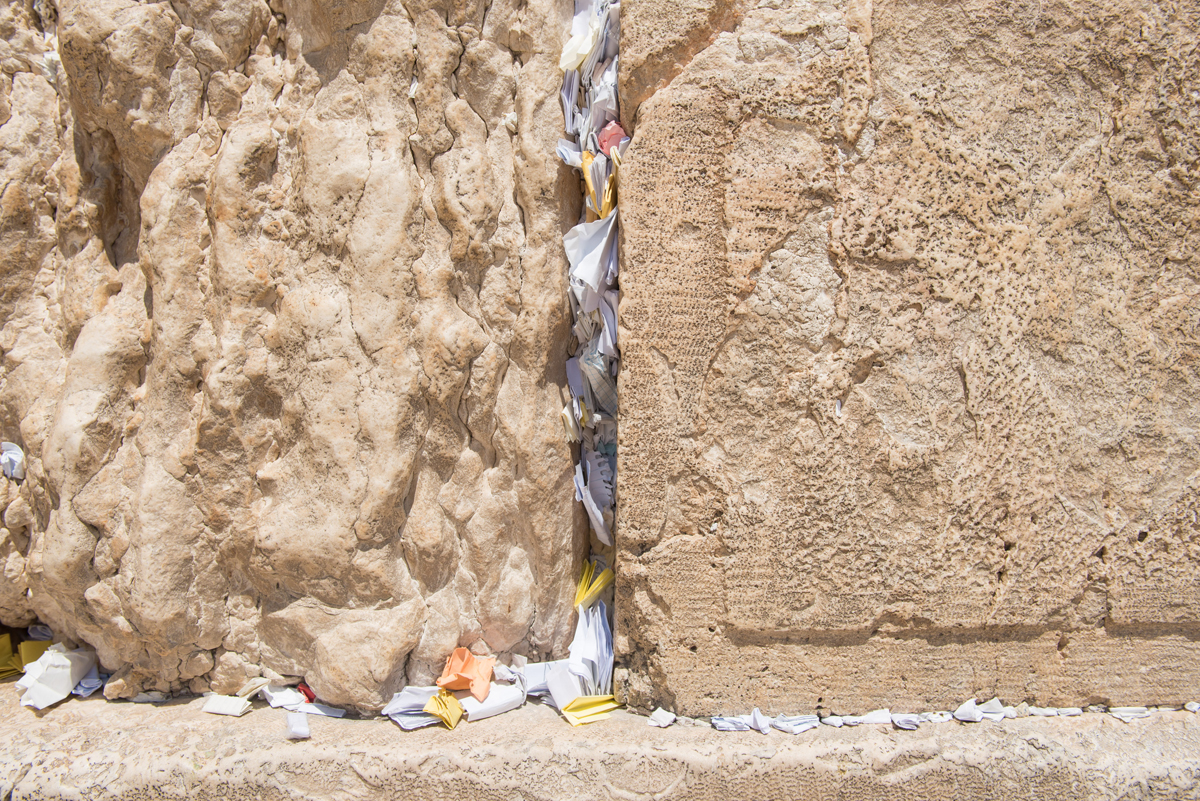 WHAT IT COSTS
LAND PACKAGE | $3,500/person
For those registered by May 31
Based on double room hotel occupancy rate
Single Room Supplement: $985/person
Program costs are $3,650/person for those registered between June 1 and July 9
Program costs are $3,800 for those registered after July 10
REGISTRATION | Sign up for the program by completing the online Registration Form

PAYMENT & CANCELLATION TERMS
A $250/person deposit is due to reserve your place on the program
The deposit is refundable up to May 10, 2023, after which it is non-refundable
The balance is due no later than two months prior to the program start date, after which it is non-refundable
Cancellations must be made in writing, and we encourage you to obtain travel insurance*
Payments may be made by check or credit/debit card, however, a 3.0% processing fee applies for credit/debit card payments (does not apply to the initial $250 deposit). Note: credit card fees are not refundable
Pricing is subject to a minimum of 20 confirmed participants as of June 1, 2023, and we encourage you to avoid booking non-refundable flights until the program is fully confirmed. If the minimum group size is not reached, your deposit will be refundable.
* Your travel insurance policy must be purchased before final payment is made. Some benefits are available if the policy is purchased within 21 days of your deposit.