2024 trip costs increase on December 20, 2023. Plan ahead and sign up now (commitment-free) to guarantee current-year rates
It's YOUR turn to discover the very best of Israel on our signature 8, 10, or 12-day tour designed for active adults – with guaranteed small groups and guaranteed tour dates conveniently scheduled year-round.
MULTI-GENERATIONAL
8-12 DAYS
My Turn brings together active adult travelers to explore Israel's rich history, modern culture, and stunning landscapes. Experience the highlights of Jerusalem, Tel Aviv, the Dead Sea, the Galilee, Haifa, Golan Heights, and the Mediterranean Coast – with plenty of off-the-beaten-path discoveries and delicious meals to cherish along the way.
Choose from an 8-day or 10-day core itinerary with a 12-day Eilat Extension on the Red Sea with the option to explore the wonders of Petra in Jordan. Our fixed tour dates are scheduled throughout the year, and we guarantee no more than 26 travelers in a group.
My Turn is pluralistically Jewish in approach and welcoming to all. The itinerary is ideal for travelers seeking a complete first-time Israel experience or returning anew. Because My Turn is organized in-house by our own staff and our own caring guides/educators, we provide a higher level of service, a truly authentic journey, and an excellent value.
Early Registration Savings + Risk-Free Terms = Act Now!
Sign up at least five months in advance to lock in your spot and receive a $100/person savings. All payments are fully refundable up to four months in advance, so your savings are commitment-free.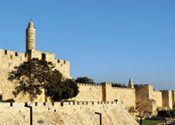 Discover the four quarters of the Old City, explore millennia of history in the Western Wall Tunnels, and experience the quiet of Shabbat in Jerusalem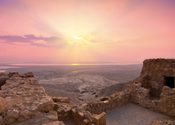 Descend to the lowest place on earth to float in the Dead Sea at a local resort and scale the heights of Masada in the Judean Desert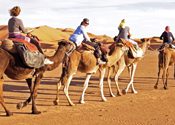 Navigate the Negev Desert wilderness the old-fashioned way on camels and enjoy a delicious desert tent dinner feast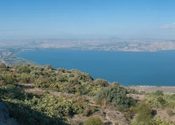 Experience Israel's pioneering heritage along the Sea of Galilee shores, and ascend the Golan Heights on an off-road jeep trek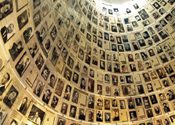 Make a solemn visit to Yad VaShem World Holocaust Remembrance Center and celebrate Israel's revival at Independence Hall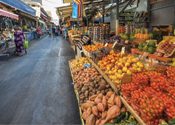 Soak up the cultural riches, browse colorful street festivals, and enjoy the always lively beach culture of Tel Aviv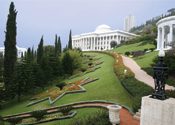 Travel along the Mediterranean coast to view theBahà'í Gardens in Haifa, the Rosh Hanikrah ocean caves, and Caesarea palace ruins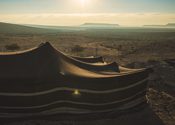 Sample Israel's diverse cuisine at gourmet restaurants, in a Druze village, and in open-air marketplaces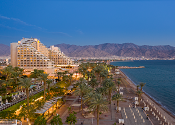 Enjoy the Red Sea's tropical beaches and underwater wonders while staying at a resort hotel in Eilat
Included with the 12-day tour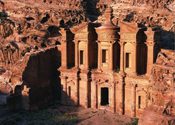 Explore hidden Nabatean Kingdom treasures on a guided Petra day tour in neighboring Jordan
Add-on to the 12-day tour
Travel to Israel is unlike any other destination, which is why we strive to offer so much more than expected.
REAL REVIEWS FROM REAL TRAVELERS
We know you'll love the My Turn experience, but don't just take our word for it. Check out these real reviews from past travelers who have completed the journey.