There's so much to do and see while you're in Israel — and also a few things you'll need to get ready. Prepare for your journey by reading this helpful guide below, and start getting excited for the discoveries that await!
WELCOME
You've made the decision to go to Israel, and we look forward to welcoming you!
As you may already expect, exploring Israel is quite unlike any other destination. As a country, Israel can be experienced on so many levels. As the birthplace of the Jewish People, Israel is an ancient land – full of archeological treasures with colorful stories to tell. Israel is the home of a modern Jewish State – with its multi-ethnic society, unique democratic traditions, and vibrant cultural life. At the meeting point of three continents, Israel hosts a breathtaking landscape ranging from alpine meadows, rolling mountains, desert canyons, sandy beaches, and tropical seas – all compressed within a tiny strip of land. Finally, Israel represents the heart of the Jewish religion – the object of prayer for millennia and the spiritual link connecting Jewish people to each other.
The Torah refers to Israel as the "Promised Land". This phrase can be interpreted literally, and it can also be understood as a Land of Promise – a beacon on the winding journey of the Jewish People towards a more perfect world. As you embark on your travels in the Land of Israel this season, it is our hope that you will uncover your own unique connections to this vision of a Promised Land.
The Authentic Israel Team

PREPARATION CHECKLIST
Read this guide in its entirety, but pay special attention to:
Check the expiration date of your passport to ensure it does not expire within six months of your arrival date.
Send your final travel information, including your full flight itinerary, to us at register@authenticisrael.net
Join your trip's Facebook group so you can meet each other beforehand - and stay in touch when you get home (invites go out about 4-6 weeks prior to the program start date)
Contact your home cellphone provider to learn about their options for voice/data service in Israel. Optional local cellphone, SIM card and/or Mi-Fi service available at www.stayconnectedabroad.com
Purchase optional travel insurance prior to paying your trip balance to qualify for full policy benefits
Check whether your home medical insurance covers you abroad and what the claims process is. Optional no-hassle local medical insurance is available at www.authenticisrael.com/medical (must be done within 14 days of your arrival date in Israel)
Notify your debit and/or credit card company of your travel plans to avoid a potential security hold on your card abroad
Add info@authenticisrael.net to your safe sender list so you can be sure to receive our email updates
TRAVEL
All participants are expected to make their own air travel arrangements to and from Israel. The main international airport in Israel is "Ben Gurion" (airport code: TLV), located just 40 kilometers from Jerusalem (~25 miles) and 15 kilometers (~9 miles") from Tel Aviv. Non-stop flights are available from several major North American cities, including NYC, DC, Boston, Los Angeles, San Francisco, Las Vegas, Newark, Miami, and Toronto. Many connecting flights options are available via Europe. Once you have finalized your travel plans, send your details to register@authenticisrael.net including your arrival and departure times, airlines, and flight numbers.
ARRIVING TO ISRAEL
When booking your flights, keep in mind that our program begins on a Thursday, which means you'll most likely need to depart from home by Wednesday to arrive on time. An airport greeting and a private transfer to our Jerusalem hotel are complimentary for anyone arriving to Ben Gurion Airport by flights as follows:
The first day of the program (Thursday) between 6:00am and 4:20pm
The day before the program begins (Wednesday) between 6:00am and 5:35pm
Travelers arriving by flight within these covered times will be met in the public arrival hall (following baggage claim) by a special greeter. Look for a sign with your name or that says "My Turn". From here, you will be escorted to a private driver who will bring you to our hotel in Jerusalem. If you have any difficulty locating your greeter, contact us at 050-487-0053.
Guaranteed hotel check-in is available as of 3:00pm, and you can stow your luggage with the hotel front desk if you arrive earlier. The hotel will have your reservation pre-recorded under your name, and you will need to present your passport, border entry slip (see Passports & Visas), and credit card for incidentals.
Travelers arriving outside of these covered times can receive the same airport greeting and transfer service to our hotel in Jerusalem for an additional fee, which depends on the size of the party (contact us for details). The cost of a basic taxi to Jerusalem is $80-$100 and generally costs less than the private transfer service we offer. Shared van transfers (called a sheirut) are available for even less. Uber and Gett also offer on-demand car services from Ben Gurion Airport.
COMPLIMENTARY PRE-TOUR
We have scheduled a complimentary pre-tour on Thursday leaving from the hotel at 12:00pm. To ensure you arrive in time for the pre-tour, schedule a flight that arrives Thursday no later than 9:00am or a flight that arrives a day earlier on Wednesday.
ARRIVING EARLY
For those who can, we recommend arriving on Wednesday. You will have an extra day to acclimate and you can take part in the complimentary pre-tour on Thursday at noon. If you choose this option, we can arrange an extra night(s) at our Jerusalem hotel based on the discounted group rate. Contact us with your extra booking request.
WHAT HAPPENS IF YOUR FLIGHT IS DELAYED?
If your flight to Ben Gurion Airport is delayed, contact our North American emergency line at 240-668-4559 or our office at 202-537-6056 with your new arrival info ASAP. If necessary, our emergency contact in Israel is 011-072-54-335-3822 (if calling from Israel, dial 054-335-3822). As long as you still arrive on Thursday we will adjust your airport-to-hotel transfer accordingly. If your arrival is delayed beyond Thursday, you will be responsible for your own transfer from the airport, and we will assist you with making a trip interruption claim if you have purchased travel insurance.
DEPARTING FROM ISRAEL
The 8-day program concludes early Thursday evening, the 10-day program continues through Saturday evening, and the 12-day program comes to a close on Monday evening. No hotels are included on the final evening without prior arrangements.
Most travelers will be best accommodated by an overnight flight from Israel. These flights typically depart between 11:00pm and 1:00am. For the 8-day and 10-day programs, we provide a complimentary transfer that arrives at Ben Gurion Airport between 8:00pm-8:30pm in time for such overnight flights. Many flights also depart Israel in the morning between 4:00am and 11:00am, and these flights are often available at a lower cost. If you are considering a morning flight, be sure to factor the extra cost of accommodations the night before, and keep in mind that a complimentary return airport transfer will not be provided – although taxis are inexpensive and Uber and Gett are also available.
When searching for flights, consider that flights are listed according to the date of departure from Israel in local time. For example, a flight departing from Israel at 11:00pm will only display if you're searching for a Thursday (8-day tour), Saturday (10-day tour) or Monday (12-day tour) night flight. A flight departing two hours later at 1:00am will only display if you're searching for a Friday (8-day tour), Sunday (10-day tour), or Tuesday morning flight (12-day tour).
INSURANCE
LOCAL MEDICAL INSURANCE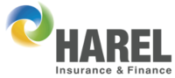 Medical situations or emergencies that occur abroad can be more than a nuisance; they can be expensive as well. Through a partnership with, Harel, a leading Israeli insurance provider, travelers from abroad can obtain local health insurance in Israel that covers treatment and medication.
No deductibles or co-pays
No claims or paperwork to submit for care
No out-of-pocket payments – all valid claims are paid directly by the insurer to the healthcare provider/pharmacy
Coverage for hospitalization, prescriptions, x-rays, emergency dental, doctor visits, and medical specialists – see policy for full details
24-hour English-speaking call center and contracted English-speaking doctors
Purchase your medical insurance at least 21 days before arrival to Israel (you will need your passport number on hand to complete the form). The policy can be issued for up to 90 days of travel within Israel, but it only applies within Israel. A policy confirmation number will be issued approximately 7-10 days before your scheduled travels.
TRAVEL INSURANCE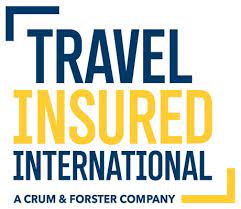 Protect your travel investment, and plan ahead for the unexpected. Travel Insured International provides a cost-effective travel protection plan for travelers that includes both travel insurance benefits and worldwide non-insurance assistance services – all backed up by a dedicated customer support team wherever your travels take you! Under the terms of this policy, children under age 18 are covered free when traveling with an insured adult.
The cost of the policy is a function of the total cost of your trip, including airfare booked on your own and any other travel plans outside of our tour. The policy must be issued before final payment is made for the program, and some benefits are only available within 21 days of registration. Cancel for any reason coverage is available as an add-on.
PASSPORTS
PASSPORTS
Check to make sure that you know where your passport is and that it is not expired or about to expire. Your passport must be valid for at least six months from the date you arrive in Israel. If your passport expires within this period, start the renewal process well in advance. Many airlines will deny you boarding if your passport is not valid according to this policy. Learn more about ordering a USA passport or a Canadian passport.
We ask for the passport number of each individual traveler, as this is required by hotels during check-in. Please contact us to provide these details at least a month before arrival.
VISAS
If you are traveling to Israel on a USA, Canadian, or European Union member country passport, a visa is not needed to enter Israel on a tourist visit of up to three months. If you are traveling on a passport from another country, you may need a visa to enter Israel. Details are available here. Our office is able to provide you with a letter of support if needed.
GATE PASS
Upon arrival at Ben Gurion Airport, you will be issued a small slip of paper called an "Electronic Gate Pass" which serves as your official entry permit. Israel asks all visitors to keep the card on hand as proof of their status. Moreover, the pass is used to prove to the hotels that you are not an Israeli citizen and thus not responsible for VAT (a 17% tax). Failure to present this pass at check-in may result in the hotel assessing VAT at your own cost.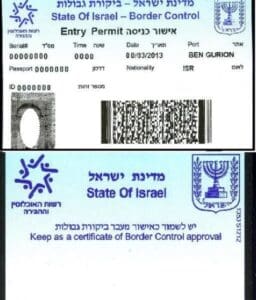 PACKING
KEEP YOUR FEET HAPPY!
More than any other advice, we recommend bringing comfortable light-weight walking shoes, and close-toed shoes will be required at many sites. We do a lot of walking, and when your feet are happy, you're happy. Additionally, at the Dead Sea, you will need an extra pair of shoes that can get wet (and stay on your feet). Water shoes or adventure sandals such as Chacos, Keens, or Tevas that have supportive straps are perfect.
ATTIRE
Israel is a casual country when it comes to clothing. However, we will be visiting some religious sites such as the Western Wall and the Church of the Holy Sepulcher where more modest clothing is appropriate. On these days, women should wear clothing that covers their shoulders and knees. A scarf can be wrapped around your shoulders or worn as a "sarong", and pants or capris are also acceptable. Men should have a hat or kippah to cover their head and have their shoulders covered at Jewish religious sites. On Friday night, the trip slows down for the start of Shabbat. To create a special atmosphere, we celebrate Shabbat with a fancier dinner, and we recommend bringing something nicer to wear. A good rule of thumb is to bring something "a step up" from what you wear on a daily basis. Low cut, strapless, and mini-clothing should be avoided on Shabbat. A polo or buttoned-down shirt with khakis or nice jeans is fitting for men.
LUGGAGE
Though porterage is included at the hotels, we still recommend bringing rolling suitcases for ease of transit. You will receive program luggage tags shortly after arriving in Israel, and you should attach them to your luggage for identification purposes during the program. We also suggest that you pack your medication, toiletries, and a change of clothes within a carry-on bag in case your checked luggage is delayed in transit. Finally, consider bringing a small traveling bag on the bus each day to store extra clothing, personal belongings, and a light jacket/sweater for the evenings if we are not returning to the hotel earlier.
LAUNDRY
Laundry is available for a supplemental fee at most hotels. Laundromats are not common outside of Tel Aviv, so if you plan on doing laundry, the hotel service will be most practical.
BRINGING VALUABLES TO ISRAEL
We encourage you to leave valuables at home wherever possible. While theft is not common in Israel it does happen –even from hotel rooms (safes are available in each room). As a matter of policy, participants are responsible for their possessions and valuables at all times.
SPECIAL ITEMS TO BRING
Power adapter (and a converter if necessary)
1-2 bathing suits (more for summer trips)
Comfortable walking shoes
Water shoes or athletic sandals for the Dead Sea
Backpack or small carrying bag
Sunscreen
Sunglasses
Brimmed hat
Hand sanitizer
Over-the-counter medications
Prescription medications
Windbreaker or light coat (April-October)
Warm jacket, gloves, and hat (November-March)
Umbrella (October-April)
Kippa (optional)
Cooling towel for hot days
Spare glasses
ITEMS TO LEAVE AT HOME
Hair dryer (provided at hotels)
Fancy clothing
Towels and linens
Valuables
GENERAL
STAFF CONTACTS
While in Israel, your guide will be the primary contact for basic questions and assistance. Staff names will be distributed about a month prior to the program start date. Should you need additional support, our back-office staff in Israel and North America are available to assist you. Staff cell phone numbers are provided before your trip.
WEATHER
Israel enjoys warm, dry summers (May-September) and generally mild winters (November-March). Somewhat cooler weather is found in the more hilly regions, such as Jerusalem, Tsfat, and the Golan. Warmer weather is found along the coast, in the desert, and near the Sea of Galilee. December through March are the wettest months in Israel. June through August are the driest months with no expected rain at all.
Average temperatures vary by region and time of the year as follows:
| | | | | | |
| --- | --- | --- | --- | --- | --- |
| | Jersualem | Tel Aviv | Dead Sea | Tiberias | Eilat |
| January | 43-53 | 49-65 | 49-69 | 48-65 | 49-70 |
| February | 44-57 | 48-66 | 51-73 | 49-67 | 51-73 |
| March | 44-51 | 51-69 | 55-79 | 51-72 | 56-79 |
| April | 53-69 | 54-72 | 62-86 | 56-80 | 63-87 |
| May | 60-77 | 63-77 | 68-94 | 62-89 | 69-95 |
| June | 63-81 | 67-83 | 72-99 | 68-95 | 75-99 |
| July | 66-84 | 70-86 | 75-101 | 73-89 | 77-103 |
| August | 66-86 | 72-86 | 76-101 | 75-99 | 79-104 |
| September | 65-82 | 69-89 | 74-97 | 71-95 | 75-98 |
| October | 60-78 | 59-83 | 68-92 | 65-89 | 69-92 |
| November | 54-67 | 54-76 | 60-83 | 59-78 | 61-83 |
| December | 47-56 | 47-66 | 53-73 | 53-68 | 51-74 |
PREPARING FOR SUMMER WEATHER
Weather during summer is hot during the day, cooler in the evenings, and humidity is minimal in most parts of Israel. Bring comfortable clothing for warm weather. We also urge you to wear a brimmed hat and sunscreen as you may find the sun to be more intense than at home.
PREPARING FOR WINTER WEATHER
Israel enjoys mild winters, and while there is a chance of rain during this time of year, it is not an everyday occurrence (or even every week). Snow is a very rare (and short-lived) phenomenon in Jerusalem. Pack clothing that can be worn in layers to prepare yourself for fluctuating temperatures.
MONEY MATTERS
The Israeli currency is the Shekel (NIS). We recommend going to www.xe.com for an updated exchange rate closer to departure. Shekels come in various denominations, and it's worth noting that shekel coins come in higher values than you may be used to at home.
You can exchange your home currency for shekels prior to departure, on arrival at Ben Gurion Airport, or you can use an ATM to withdraw shekels all over Israel. Exchanging your home currency during the trip itself will not be convenient or you will be subject to non-advantageous exchange rates at the hotel.
If you choose to use your personal ATM card or credit card in Israel consider this advice:
If your ATM or Debit card has a Visa, MasterCard, Star, Cirrus, or Maestro logo imprint, there should not be a problem withdrawing money. Other ATM network cards may work, but we encourage you to check with your local bank if you have any doubts. ATM machines have instructions in several languages including English. The money withdrawn will be in shekels.
Major credit cards like Visa and MasterCard are accepted throughout Israel. We advise that you contact your bank to inform them you are traveling abroad and using your cards to make purchases to ensure fraud alerts and security holds are not placed on your accounts.
Check with your bank for exact fees charged when using ATM and credit cards. Some credit card companies, such as Capital One, do not charge foreign transaction fees.
Bring your bank's contact information and place it in a separate, secure location in the unlikely event your wallet or purse is lost or stolen.
Notify your debit and/or credit card company of your travel plans to avoid a potential security hold on your card abroad.
GRATUITIES
TIPPING YOUR TOUR STAFF
You'll soon discover that our staff pours their hearts into the success of your experience, and at the end of the tour, providing a cash tip (dollars or shekels) is a customary and thoughtful gesture. Although the amounts and allocation are ultimately at your discretion, we recommend budgeting for a tip pool of $100-$150 per traveler to be divided as follows:
1/2 for the guide
1/4 for the driver
1/4 for the tour director/assistant (if applicable)

OTHER TIPPING IN ISRAEL
Gratuities for hotel staff and waitstaff at group meals are already included in the cost of the program. If you are eating at a restaurant separately or taking a taxi, the customary tip range in Israel is 10-15%.
ELECTRICAL CURRENT

If you plan to bring small electrical appliances, consider that Israel uses a 220-volt electrical
current versus the 110-volt current used in North America. To avoid "frying" any electrical items, bring a voltage converter (this is already built into most smartphones and tablets). The outlet types are different as well, with two circular prongs, so you will also need a simple adapter to plug your items into the wall. If you are unsure of which plugs to purchase, check with your local electronics or travel store.
DIETARY CONSIDERATIONS
The program covers two meals a day (with the exception of the arrival day). Breakfast is provided daily at the hotel and will consist of a wide variety of salads, dairy products, fruits, breads, and more traditional breakfast items. Since lunch is typically a quick stop, we encourage you to eat a full breakfast. All meals provided are kosher according to the "Rabbanut" certification. Most of the restaurant meals provided will consist of traditional Israeli cuisine, which has a Middle Eastern flair and is typically served buffet-style or family-style.
Travelers with special dietary situations (i.e. allergies, lactose intolerance, vegetarian, etc.) should note it with their registration or contact us separately. We will notify the meal providers in advance, and make a good faith effort to ensure your considerations are accommodated.
During meals on your own, you will find that you often have a huge selection of styles to choose from, ranging from sushi to Italian and nearly everything in between. In general, you may find that restaurants are not as aware of allergens or potential reactions, so we recommend that you exercise caution when ordering or ask your staff for assistance. Finally, most restaurants accept credit card for payment, but many of the small quick-service restaurants will only accept cash.
STAYING CONNECTED
If you do not have a cellphone plan with reasonable international calling/data services, you can take advantage of discounted rates for mobile services at www.stayconnectedabroad.com. Options include local cellphone rentals, SIM cards, and other mobile data solutions. Pick-up is free at Ben Gurion Airport as long as you place your order at least a week in advance of your arrival (the pickup kiosk is closed during Shabbat hours).
STAYING HYDRATED
Carrying a water bottle is a must, especially during the summer months. You will require much more frequent hydration than you are probably used to, around 2-4 liters of water per day. If you do not wish to pack a water bottle or hydration pouch, you can easily recycle your plastic store-bought bottles of water by refilling them from the tap, which is safe to drink. Additionally, bottles of water are available for sale on your tour bus, and typically cost only US$1-$3 per bottle (depending on size).
ISRAEL'S TIME ZONE
When communicating with friends and family at home, remember that Israel is usually seven hours ahead of Eastern Time or ten hours ahead of Pacific Time. This means evenings in Israel are equivalent to morning/afternoon in North America. Mornings in Israel are equivalent to late night in North America.
MEDICINE & VACCINATIONS
If you are taking medication, we recommend bringing enough to last for the entire time that you expect to be in Israel. If you have a notable medical condition, inform us in advance so that we can prepare our staff accordingly. No vaccinations are required for Israel, but we do recommend coming to Israel with an up-to-date tetanus shot.
TAXIS IN ISRAEL
If you use a taxi anywhere in Israel, insist that they turn the meter on – "moneh b'vakasha" (meter please). Cab drivers will often try to negotiate a price in advance without the meter to avoid reporting the income. Unless you know how much the ride will cost, you are almost always better off paying the meter price. If the driver refuses to put the meter on, simply get out and wait for another cab.
ROOM CONFIGURATIONS
If you reserved a double occupancy room, you will be accommodated with either a queen-sized bed or two twin-sized beds depending on your rooming request. If you reserved a triple occupancy room, the additional bed in the room will typically be a sofa bed or pull out bed. Exact mattress sizes vary from hotel to hotel and can not be guaranteed in advance.
ADD-ONS
Make the most of your time in Israel by adding a program extension. Our 10-day itinerary can be extended by 2 days/2 nights in Eilat with an optional day tour to Petra. An optional day tour to Rosh Hanikrah is available on the final Saturday in Tel Aviv (Day #10) in lieu of our regular programming this day.
EILAT EXTENSION
Take a vacation from your vacation at the resort city of Eilat on Israel's Red Sea coast! The package includes your round-trip domestic flights, all airport transfers, and two nights at the Herods Palace Hotel with breakfast daily. In most cases, the Eilat Extension is not chaperoned. Should you wish to stay longer, your booking at the Herods Palace Hotel can be extended based on our group rates.
The Eilat Extension begins with a 50-minute domestic flight from Tel Aviv on Saturday in the early evening. In most cases, domestic flights departing from Tel Aviv for Eilat on Saturday are scheduled to fly during Shabbat hours. Contact us to make alternate arrangements if applicable
The Eilat Extension concludes with a return domestic flight on Monday. If you are flying home from Ben Gurion Airport immediately after the Eilat Extension, we encourage you to book an international flight that departs sometime between 10:30pm on Monday and 1:00am on Tuesday. If you are considering an international return flight that departs Ben Gurion Airport before 1:00pm on Monday, keep in mind that early morning flights from Eilat to Tel Aviv are very limited, and we strongly recommend you secure overnight accommodations for the night before departure in a Tel Aviv hotel or a hotel near the airport (Sadot Hotel is a convenient option with a complimentary airport transfer in one direction). Ground transportation is not provided by the program in such scenarios.
NOTE: Check-out on Monday is at 11:00am, however, guests will retain access to hotel facilities all day
Unless otherwise requested, your domestic flight will be selected by our office according to our best judgment and will have you arriving at Ben Gurion Airport's International Terminal 3-5 hours ahead of your scheduled international flight. If no such domestic flight exists, we will contact you with alternate options. Domestic flight delays and airport transfer delays are infrequent but can occur. Any such delay that results in a missed international flight is the sole responsibility of the traveler, and we recommend obtaining travel insurance in advance to cover you in case of such events.
If you have any questions about coordinating your international flights, please do not hesitate to contact us. Shortly before the start of the program. we will provide you with a logistics plan based on your personal travel arrangements to and from Eilat.
PETRA DAY TOUR
If you have included the Eilat Extension, you may also opt to include the Petra Day Tour for an additional fee. Pick up will be in the early morning at our Eilat hotel on Sunday (Day 11). Your Jordanian visa, all border crossing fees and gratuities will have already been pre-arranged and pre-paid. On the Jordan side, you will be met by a Jordanian guide who will be with you throughout the day and will return you to the border in the early evening. Lunch is included (not kosher). Upon crossing back into Israel, you will be greeted by a driver and returned to the Eilat hotel.
The tour of Petra is entirely on foot and involves several miles of walking. Horse-drawn carriages are available on site for an extra fee. Get ready for a long AND an entirely amazing day!
ACCO (ACRE) & ROSH HANIKRAH DAY TOUR
If you're participating in the 10-day tour, you can opt for a day tour of Acco and Rosh Hanikrah as an alternative to the planned final Saturday in Tel Aviv. The cost covers all touring costs (lunch not included). You'll tour the Rosh Hanikrah ocean caves and the ancient seaport of Acco, including the Templar Tunnels and Crusader-era castle there. A separate guide/driver will lead this tour, which starts in the morning and returns to Tel Aviv in time for connecting flights home (or to Eilat if added). Although this is a rewarding day tour option, be sure to consider that you will have limited time to explore and enjoy Tel Aviv unless you extend your stay there.